SPIRITUAL EMERGENCY
Discovering the Psychology
of the Future
Stephen Dinan of Shift Network interviews Stanislav Grof.
'By exploring his new map of reality through innovative understanding of non-ordinary states based on experiential forms of psychotherapy, you'll gain a deeper understanding of your potential, a more profound vision for your life, and an expanded toolkit for clearing old traumas from both your psyche and your body.'
In Case of
Spiritual Emergency
Lance Mungia of Waking Universe interviews Catherine G. Lucas.
'A confused ego misappropriates the experience of connecting to archetypes like Jesus or Mary. Psychologists incorrectly pathologize this instead of telling the person they need to explore the precious experiences.'
The World is in Trouble
and Needs Your Genius
Terry Patten of Beyond Awakening interviews Michael Meade and others.
Beyond Awakening's website has dozens of videos with numerous teachers and healers discussing our collective awakening to become what we need to be to address the world's crises.
"It's as if we're being called to an intervention — of reckoning and "sobering up." It's only by each of us personally letting this intervention bring us to our knees that we become vulnerable enough to participate in the kind of turnaround, and the outpouring of genius, that is needed."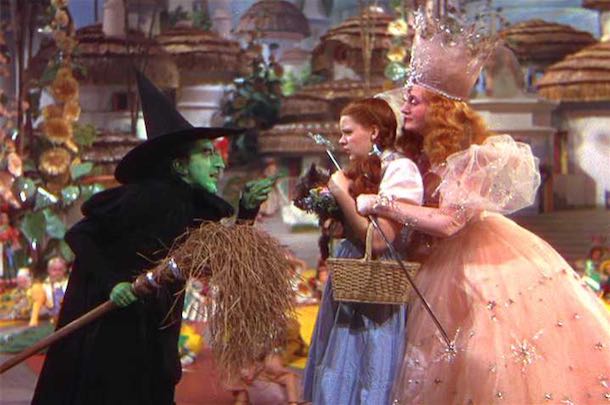 ---
Photo of Thomas Kincade painting of the Wizard of Oz by orionpozo
is licensed by Creative Commons
Photo of a scene from the Wizard of Oz by Insomnia Cured Here
is licensed by Creative Commons